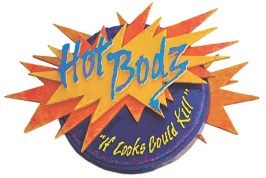 Hot Bodz
157 Main Street, Berlin, NH 03570
603-752-6826


When the beach is out of reach and you want a tan! Come to HOT BODZ TANNING SALON & BOUTIQUE!

We invite you to experience a high level of service, quality and value here at HOT BODZ Tanning Salon & Boutique. At our friendly salon we are dedicated to meeting the needs of each and every customer to make your tanning experience a pleasant and enjoyable one. We offer a variety of tanning packages that meet every budget, body supplements as well as a large selection of quality apparel to compliment your new golden tan.

Our boutique is like no other! It is the best place to find designer clothing that will suit you perfectly, we're not your average boutique. Our clothes are made by people who understand women's bodies and what will make you look marvelous without sacrificing an ounce of comfort. You won't just find women's clothing at HOT BODZ BOUTIQUE. We've gone one step further to carry a variety of fashion items that will suit your every day life. We carry the hottest handbags best known as the MICHE BAG. Miche purses are sensational and absolutely practical for women who are tired of always having to change their old bags and buy new ones. Miche purses come in small or big sizes, they are available in hundreds of "shells" or outer coverings, and you can easily change your Miche bag from one shell to another without any hassle and fuss. HOT BODZ offers everything you would ever need to be stylish in the office or on vacation. At HOT BODZ, we know that women who look beautiful feel powerful, and we strive to hand you the tools to look and feel amazing.