Berlin Has LOTS Of Hard To Find Items
Who needs the malls? Berlin is a great place to find those one-of-a-kind gifts. Our merchants have everything you need! Stop by Greetings Jewelers to browse their selection of jewelpops and chameleon jewelry or to pick up that special Byer's Choice caroler figurine for the holidays. SaVoir Flare has a great selection of books, including some by local authors, unique pocketbooks and jewelry. While you're there, pick up the Androscoggin Valleyopoly Board Game. Check out Morin's Shoe Store for warm Smartwool socks, Kamik boots, versatile Propet shoes, and the Skechers line of footwear for the whole family. At the Inner Glimpse, shop a wide of variety of Willow Tree figures, Beanpod Soy candles, Fairy Glen Fairies and a host of different accessories. Hot Bodz has a great selection of Miche purses and handbags and AJ's supplements, and is also a tanning salon!
Rudy's Market, the home of "Grill Kandy" invites you to try some of their famous marinated sirloin tips. Around the holidays, order a freshly made meat pie and some "head cheese", a seasoned pork spread known as "cretons"! Middle Earth has great gift ideas such as silver jewelry and gargoyles, stained glass windows, or for a different twist, check out the selection of adult novelties with the one you love! Rumorz has Mystic spray tanning, a variety of business wear and a unique consignment area for semi–formal and formal dresses at great prices. The Northern Forest Heritage Park's artisan shop has local crafts, books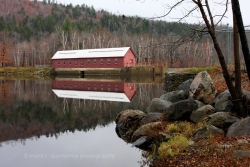 by local authors and one-of-a-kind woodcarvings. While visiting in the summer, enjoy a pontoon boat ride up the Androscoggin River! Pamper yourself with a well-deserved visit to Skinplicity for quality skin treatments and feel like a queen again! Remember the Northland Restaurant and Dairy Bar for delicious platters, sandwiches, salads and desserts. They are noted for miles around for their great seafood and fresh berry pies when in season.
The Moffett House Museum has local history books by local authors, postcards, and is the only place to find "At the River's Edge", a critically acclaimed video on DVD documenting the history of Berlin and the rise and fall of the paper industry. Sinibaldi's Restaurant at 207 East Mason Street offers a local specialty known as Blanchette's sausage which has been a staple for Berlin families since the Halle brothers began to make this dinner sausage over 100 years ago. Stop by Maureen's Boutique and Tanning Salon for great fitting Silver jeans, Fox clothing, DC shoes, and Bog and Bearpaw boots. But before you leave town, stop by Valley Creek Eatery at 15 Hillside Avenue across from the Notre Dame Arena and try a famous order of poutine.