Berlin: A New Excitement Fills The City
There's a new excitement lately in New Hampshire's northernmost city. Berlin is rebounding from a score of tough economic times due to the closing of its pulp mill in 2006. Now, for the first time in years, the future is feels bright and folks are filled with optimism. New enterprises and jobs, joining Berlin's new federal prison and $225 million dollar biomass project, are invigorating the North Country economy. Several other shops, restaurants and boutiques have opened their doors, gearing up for exciting times ahead!
Berlin's newfound upbeat feeling is everywhere. Sylvia Poulin of Berlin's Main Street Program and Paula Kinney of the Androscoggin Valley Chamber of Commerce have worked hard with fellow retailers to give visiting shoppers lots to look forward to.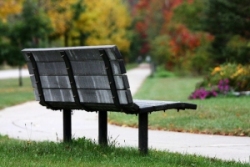 Merchants have rolled out the red carpet: folks like Maureen Patry of Maureen's Boutique, Kelli Poulin of Greetings Jewelers, Elizabeth Ruediger of SaVoir Flare, Crystal Martin of Rumorz Boutique, Bonnie Mortensen of Aubuchon Hardware, Dick Poulin of Middle Earth, and Dave and Cindy Morin of Morin Shoe Store/ The Inner Glimpse invite you to experience Berlin's vibrant business climate and have dedicated themselves to making your shopping adventure like no other.
Shopping in Berlin is also an experience. That's because Berlin is truly unique. Nestled in the Androscoggin River Valley along the shores of the Androscoggin River, Berlin is deeply rooted in its manufacturing and lumbering past. While the city's Franco-American heritage is dominant, Berlin's ethnic roots span the globe. You'll be pleasantly surprised with Berlin's French- Canadian feel when you visit, so you may want to greet passersby with a "bonjour" as you stroll Main Street!